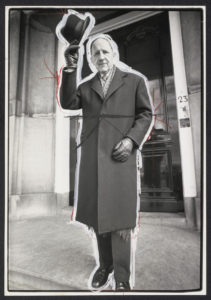 Special Issue: TMG – Journal for Media History
Photojournalism and the Archive: From Analogue to Digital
In recent years, millions of pictures taken by photojournalist for newspapers and magazines between the late nineteenth and early twenty-first century have been digitized. While commercial parties, such as Getty Images, seek to monetize their picture libraries by charging licensing fees, national archives and other heritage institutions have made millions of pictures freely available to researchers and the general public. For example, with over 15 million pictures, the Dutch National Archive maintains one of the largest digital collections of (mostly) freely available press photographs. Similarly, the National Library of Congress provides free access to famous collections, such as the 39,744 digitized glass negatives, taken between 1900-1920, of Bain, one of America's earliest news picture agencies and 175,000 black-and-white negatives of the Farm Security Administration Office, taken between 1935-1944. In France, the digital portal Gallica offers access to 24,845 digitized photographs of the famous photographer Nadar and 119,443 pictures of the Monde & Camera picture agency.
The special issue hopes to shed light on what happens to pictures of the news and the way(s) that we (can) see them when they are moved from the analogue to the digital realm. In doing so, it aims to contribute to the development of new theoretical and methodological frameworks to study photojournalism and, more generally, historical images in digital collections.

[...]
Quelle: https://visual-history.de/2020/10/14/cfp-photojournalism-and-the-archive-from-analogue-to-digital/?utm_source=rss&utm_medium=rss&utm_campaign=cfp-photojournalism-and-the-archive-from-analogue-to-digital