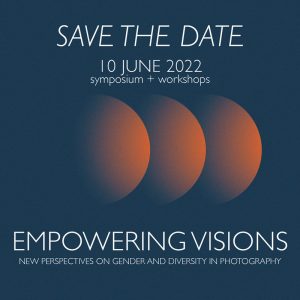 Take the opportunity to join our Symposium&Workshop Day "Empowering Visions – New Perspectives on Gender and Diversity in Photography" on the 10th of June! Finally, we can supply you with all the information necessary to participate in the lectures and workshops and what you need to do to sign up.
On this day we want to explore how documentary photography deals with concepts such as visibility, gaze, hierarchy, gender and diversity. Our idea is to facilitate discourse in a motivating and sensitising space that raises awareness of patriarchal, colonial and racist structures in visual journalism and photographic teaching.
We, a team of students, professors and teachers from the Photojournalism and Documentary Photography programme in Hanover have been working hard to bring students and experts in the field together to discuss questions of legitimacy in image-making, of authorship and to promote awareness of gender and diversity-related questions.
To this end we will exchange ideas with people across the field of photography in order to hear from all participating sides on developing new perspectives on the medium and the practice!

[...]
Quelle: https://visual-history.de/2022/06/01/empowering-visions-new-perspectives-on-gender-and-diversity-in-photography/